COVID-19 is threatening to severely impact cancer research and make Cancer Research UK's ambition of improving cancer survival to 3 in 4 by 2034 more difficult. We're currently facing the greatest challenge in our recent history.
By taking part in the Virtual Winter Run and fundraising for Cancer Research UK, not only will you be taking on an amazing fitness challenge for yourself, but you will be helping Cancer Research UK to stay at the forefront of the global fight against cancer.
The Difference you'll be making
Covers the cost of running Cancer Chat for 1 hour. As a safe online space, Cancer Chat can be a vital lifeline to patients and their families, who may feel isolated or overwhelmed, or who simply need to speak to someone who understands what they're going through.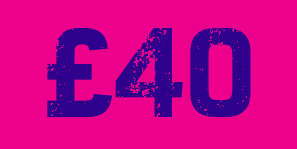 Could pay for a patient's cancer biopsy where a tiny amount of tumour is removed with a needle to be studied in the lab.
It costs around £200 to fund Cancer Research UK's team of 10 cancer nurses for 1 hour. The expert team or nurses are on hand to offer confidential support and guidance to people affected by cancer.
Could fund a trial for one day, looking for the best combination and dose of chemotherapy drugs to treat leukemia
Could fund a lab technician for one week